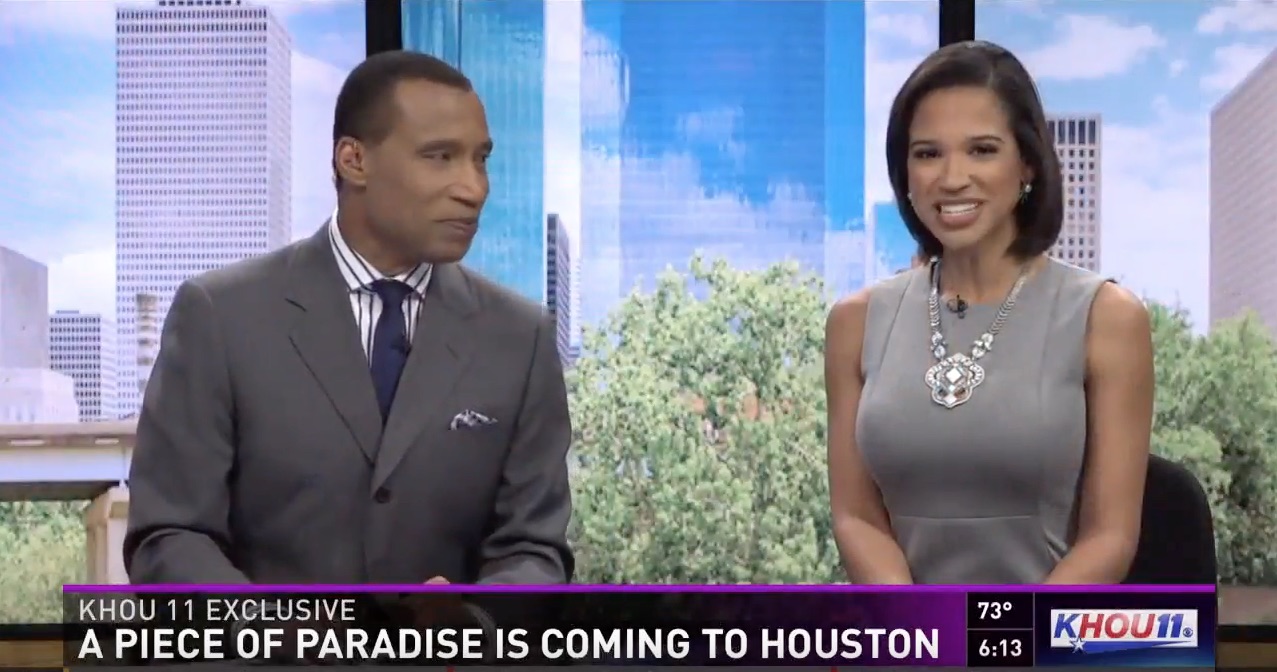 Author: Stephanie Whitfield    Published: 6:16 PM CDT April 16, 2018
HUMBLE, Texas – The first Crystal Clear Lagoon in Texas is  currently  under construction in the Houston area. It'll be the marquee  amenity of the new Balmoral master-planned community in Humble.  "Instead of a dirt bottom or rock bottom, it has a white liner so the water is crystal clear," said Tim Johnson, Director of Community Sales and Marketing for Land Tejas Development Company.  The 2-acre lagoon will have a pool, two beaches and a floating dock with kayak and paddleboard rentals.
On dry land, the plan includes a club house, walking trail, beach volleyball, lounge areas, an outdoor fire pit and event space.  "It's not like a normal tradition swimming pool that's open Memorial Day to Labor Day. The Balmoral Crystal Lagoon will be open all year round," Johnson said.
The Balmoral Crystal Clear Lagoon is expected to open by the end of summer.  "We'll be putting the liner down in about 2 weeks. When we put the liner down, we'll start filling the lagoon. The lagoon will take 2-and-a-half weeks to fill," said Jeff Sheehan, Director of Community Affairs and Amenity Development.
Two other Crystal Lagoons are also under construction in Florida.  The lagoon in Humble will primarily be available to residents, but developers are exploring options for hosting events as well.  Balmoral is also offering day passes to anyone who tours the development.  Homes in the Balmoral community start at around $200,000.
To view full KHOU video
© 2018 KHOU